SENSORY POST-REHABILITATION DEVICE
The concept of neuroplasticity is relatively new and represents the future in many fields of medicine and post-rehabilitation physical therapy.
Today, the old thesis that a damaged brain cell cannot recover is obsolete. Neurons can regenerate, and another group of neurons can take over the destroyed function of a part of the brain by creating new synapses between neurons in damaged parts of the brain, which is achieved in neurorehabilitation by repeating the movements of damaged limbs with visual and dopamine-driven stimulation.
Recently, we have faced an epidemic of various neurological disorders. The most common are MS, cerebral palsy, people suffering from stroke, with a third of all patients permanently disabled. Neurodegenerative diseases represent a significant burden for society, and they dramatically impair the health and quality of life of patients and their families.
Neuroblast device helps adults and children with neurodegenerative diseases to exercise continuously during post-rehabilitation at home, with a simple interactive sensor device for physical therapy incorporated with motivating and entertaining gamification design of video games. 
Three important things we want to achieve:
To patients to regain lost limb function.

Networking, competing, and engaging the community of people with the same/similar problems.
Socialization among users of the device and within family members with whom the exercise will be more fun and enjoyable.
Our solution is mobile, easy to use, and accessible to everyone.
– Neuroblast device is equipped with several sensors that monitor user's movements in real-time and transmit them to the computer as a control for a video game.
– Computer visual stimulation (our engaging video games) stimulates the user to exercise a specific movement.
– The device is connected to the computer via a BlueTooth connection and runs on batteries. It is easy to install and use.
– The computer has specially crafted video games that stimulate a particular movement (and its duration with customizable playing sessions), which help neuroplasty post-rehabilitation by activating nerve pathways and muscles.
NEUROBLAST is one of the winners of StarTech 2021!
NEUROBLAST is presenting at DUBAI EXPO!
NEUROBLAST is among the Winners of the Katapult Accelerator 2022!
Hard work really does pay off.
And 2021 was really busy for the Neuroblast team, especially after winning the Startech prize.
Not long after that, Neuroblast got the chance to present their product at Dubai Expo on "Health week" in February 2022.
Immediately, after that, Neuroblast started Katapult Accelerator.
NEUROBLAST was presented at various events, among the ministers of Science and Telecommunication.
NEUROBLAST is presenting at Science Fund
NEUROBLAST is presenting at BioTech Forum 2022 in Palace Serbia.
Neuroblast is presenting Serbia on ViennaUP at Austrian Chamber of Commerce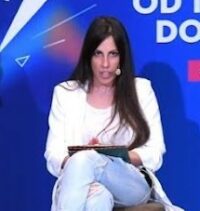 Marija Grujić
CEO at Neuroblast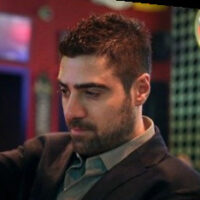 Marko Grujić
CTO at Neuroblast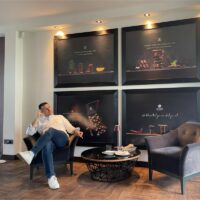 Andrej Kravčuk
BizDev at Neuroblast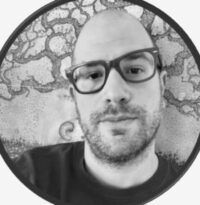 Dušan Žica
CCO at Neuroblast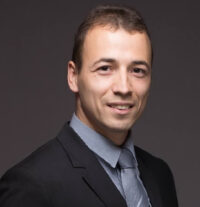 Ivan Ćuk
Biomechanical Consultant at Neuroblast